Team ENERGY consists of 10 trainers! Collectively, we have some of the brightest and most talented trainers in all of Portland with decades of experience. I'm confident we can match you with the appropriate trainer to meet your needs and get you to your fitness goals. Contact us today so we can get you started on the path to a better, stronger you!
Gordon(owner/lead trainer)
Gordon is the owner and lead trainer at Energy Fitness. He founded Energy Fitness in 2007 after leaving a successful career at a big box gym. His vision for Energy Fitness was to create a gym space that felt like "community" and gave clients a good feeling about their fitness journey - without judgment.
Through a combination of science and laughter, Gordon helps clients to have a better sense of self awareness and strength by teaching body mechanics and function. His approach through humor and humility carries over into his training style from athletic conditioning to rehabilitation, believing it is just as important to train your body as it is to focus the mind!
Gordon loves the functional and mobility training aspect as much as anything else, coaching clients to prevent and rehab injury. He has battled back from many injuries as well: bulged discs, ACL tears and rotator contusions.
Gordon has participated in recreational and competitive sports his whole life and still loves outdoor activities with his family and friends: snowboarding, backpacking, biking and paddleboarding.
Credentials and certifications:
B.S. in Journalism and Political Science, University of Oregon 1997
NASM (National Association of Sports Medicine);
NCSF (National Council of Strength and Fitness);
IFPA (International Fitness Professional Association)
Jared
Jared has been a trainer for over 10 years and has had a longstanding passion for fitness.  He competed in Division 1 collegiate level baseball at Oregon State University for 3 years and was subsequently drafted by Major League Baseball's Cincinnati Reds where he chased his dreams to become a Professional baseball player.  Unfortunately Jared's career came to an early end due to multiple injuries (hamstring and shoulder) but it led him directly to helping others achieve their fitness goals because of the immense knowledge sustained from competing at the highest level of athletics. His experience and rehabilitation from injuries changed his focus into a philosophy/passion for a career in personal training.  Jared's been able to teach and train clients so that they are stronger and healthier than ever!
Over the course of his personal training career he's been able to help people with rehabilitation of shoulders, weight loss, muscle gain, definition, balance and range of motion.
Rajiv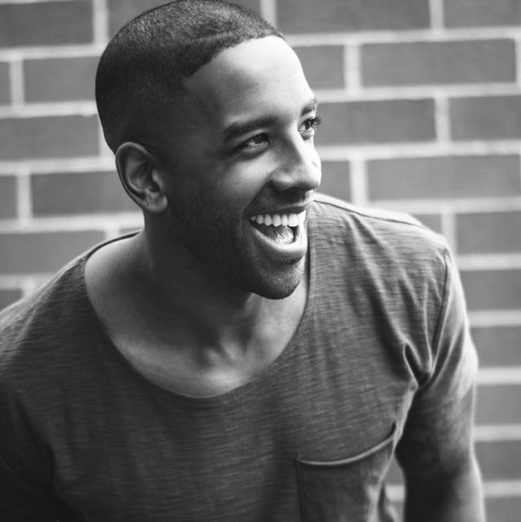 Rajiv is our local boy. Born and raised in here in Portland and a 3-star sport graduate from Wilson High School 2003, his path has taken him all over and when he landed at Energy Fitness in 2015, we couldn't have been happier to have him. Rajiv's demeanor is laser focus and professional at all times, and he is perhaps the most disciplined trainer we have when it comes to nutrition.  His diet is absurdly clean and he's a model to his clients because of such dedication. If his physique and nutritional expertise doesn't convince you, then his smile is guaranteed to win you over.
Rajiv specializes in muscular strength and development, athletic/sport specific conditioning, body fat loss, nutritional counseling, and has a deep passion for helping others achieve the love he has for pure fitness.  When he's not training clients or modeling for Nike, he's preparing his own body to compete in any number of the regional "Men's Physique" contests, where he recently took 1st place in the 2016 Cascadia Cup.
Scott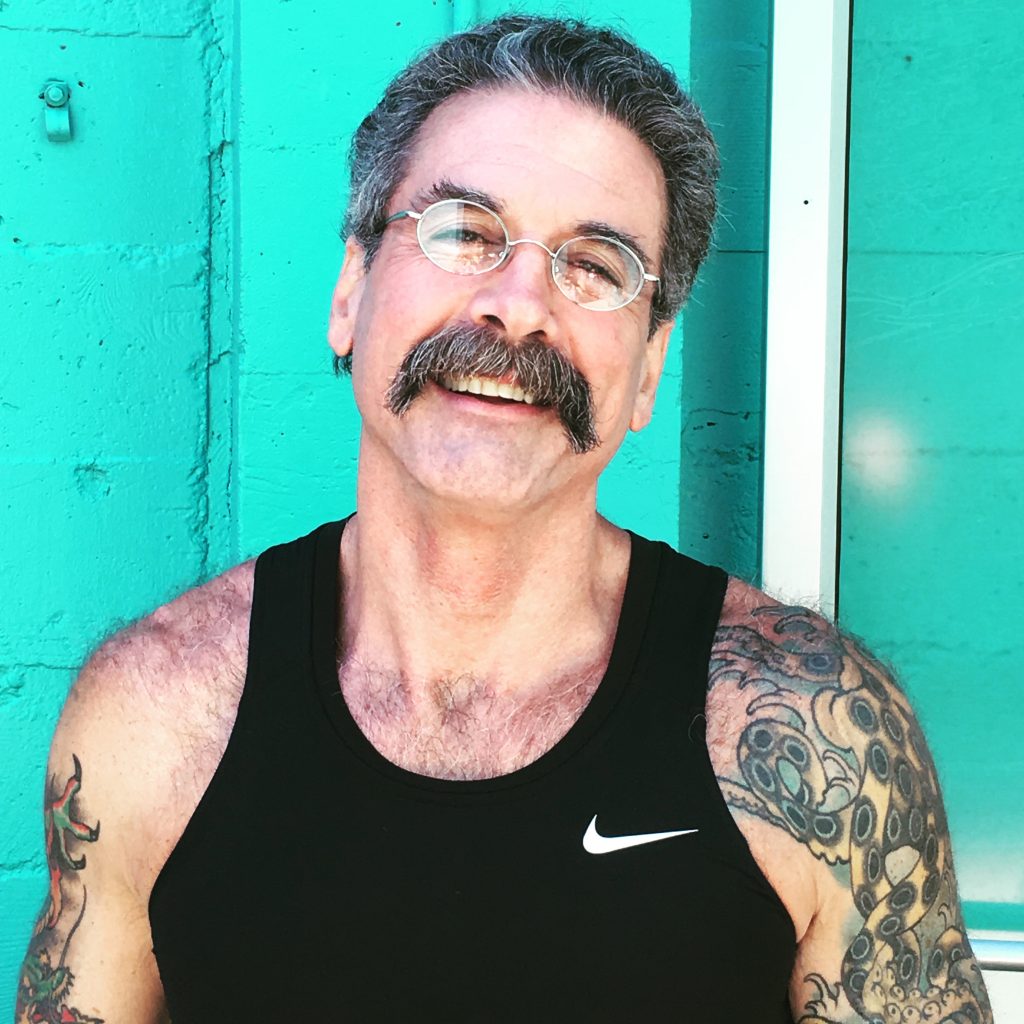 Scott moved from Pennsylvania to Portland in July of 2014 and began work as a personal trainer at Energy Fitness in May of 2015. Scott's educational background includes a B.S. degree in Environmental Biology and a M.F.T. degree in marital and family therapy. He earned his NASM personal trainer certification in February of 2015. Prior to his work as a trainer, Scott's professional background includes 32 years as the owner of a technical publications firm, an LMFT (licensed marital and family therapist), and a college professor at York College of Pennsylvania. He still maintains a private therapy practice out of his home.
Scott's fitness journey began when he bought his first weight bench and set of weights with the birth of his daughter. This sparked a life-long commitment to personal fitness and nutrition. Throughout his life, Scott has trained in many different modalities of fitness: including resistance, core, balance, and plyometric training, as well as yoga and Budokon. He has been heavily influenced high intensity styles of training which he practiced for several years and which he uses to in his practice today.
Scott's educational background in psychology and relationships is especially helpful with his clients' motivational and psychological relationship toward personal fitness.
Outside of the gym Scott has enjoyed hiking, camping, road biking, mountain biking, and long camping road trips with his wife of 37 years. He has two adult children who live in Brooklyn, NY and Key West, FL. He especially enjoys time with his children since the occasions for the whole family to be together are rare.
Aaron
Aaron comes to Energy Fitness following a passion for helping others feel better both physically and mentally. After a successful path in Division 1 collegiate athletics and a brief stint in the mental health field, Aaron followed his passion for helping others and made the transition to personal training.
Aaron utilizes a combination of manual resistance, timed sets, and traditional repetition based workouts to get his clients the best results possible. Aaron has a background in HIT training, which helps protect joints and improve mobility while also optimizing strength. He has worked with clients of all ability and mobility levels; including those with spinal injuries, hip replacements and fused vertebrae. Aaron is truly invested in the physical and emotional well-being of his clients, and pulls from his experience as a former mental health specialist with Providence Hospitals, when interacting with and coaching his clients.
Aaron enjoys traveling, backpacking and anything high speed and high thrill. In this same vein, Aaron has played sports his entire life. He last played water polo at Oregon State University, where he graduated with a Bachelor's of Science in Psychology.
Credentials and certifications:
B.S. Psychology – Oregon State<< /li>
ACSM CPT
ACSM Group Training Instructor
Functional Movement Screen Level 1
Carly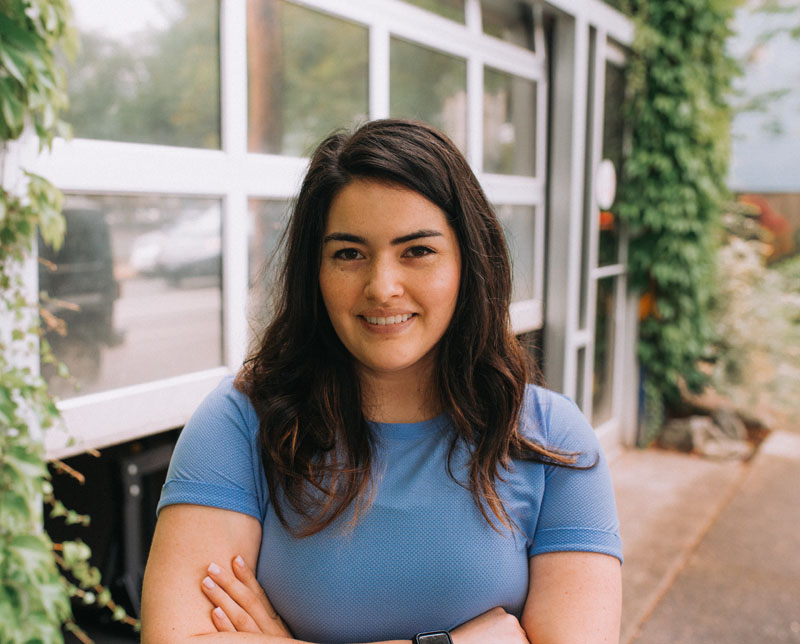 Carly is a graduate from Oregon State University where she achieved her B.S. in Exercise and Sports Science with an emphasis on fitness and nutrition. Throughout the years Carly has enjoyed working with a variety of populations helping them to lead healthier and happier lifestyles. She specializes in strength training, corrective exercise for rehabilitation of injuries, and pre and postnatal exercise.
Because of her own triumphs and struggles with weight loss she has dedicated her time to understanding the most effective method for not only weight loss but quality of life. She has a passion for helping clients improve their strength and mobility in order to achieve pain free movement so they can pursue the activities that make them happier inside/outside the gym.
Carly is certified as a Fit for Birth Pre/Post-natal Corrective Exercise Professional. She also holds a personal training certification from the National Strength and Conditioning Association (NSCA). Carly has helped many women improve and maintain their level of fitness and strength during their pregnancy so they have a better experience and come back stronger post pregnancy.
When she's not in the gym, Carly can be found playing with her English bull dog, Theo and in the kitchen experimenting with nutritious recipes.
Sebastian "Sebi"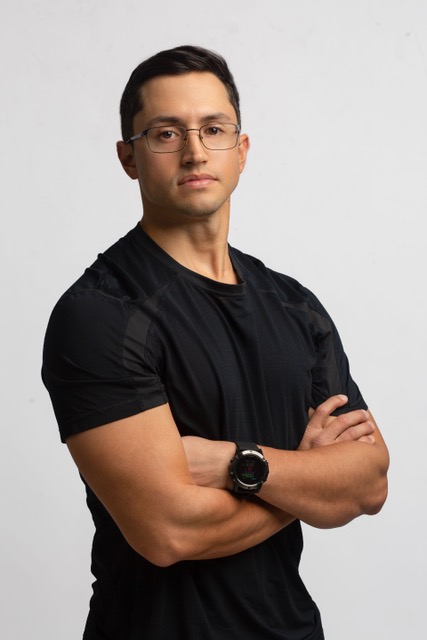 Sebastian has been a personal trainer since 2009 servicing corporate commercial and studio settings. A former physique competitor and avid outdoors-man, Sebastian helps clients establish connections with their body through science-based and habit forming techniques so they can gain confidence that carries into their life outside the gym. You can expect each session to be educational, entertaining and empowering.
Sebi moved to Portland in 2016 where he enjoys the many outdoor options that the PNW has to offer. A few of his favorite activities include: mountaineering, backpacking, landscape photography and backcountry skiing.
Credentials and certifications:
University of Houston - pre-pharmacy
Lone Star College Health Sciences
NASM - Weight Loss Specialist, Corrective Exercise Specialist
TRX certified instructor
Flexologist Practitioner
Rowing and Running coach
Erin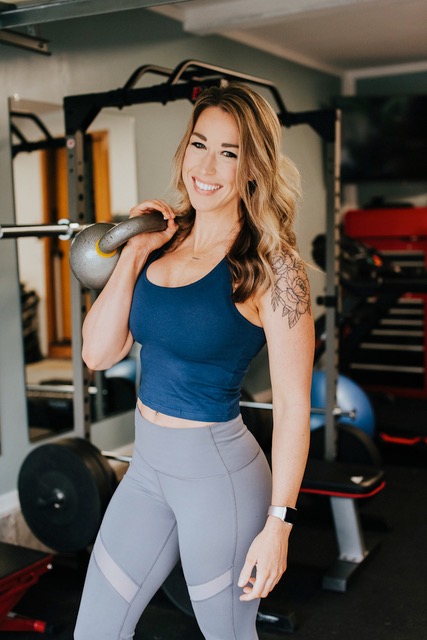 Erin is a certified personal trainer and is currently working on her PN1 certification from Precision Nutrition. She specializes in women's wellness, physique development, and mindset coaching.
She is passionate about helping individuals meet their goals in a long-term, sustainable way. She believes in the power of a holistic program, dedicated to movement, nutrition, mental health, and personal growth. She uses her experience as a former teacher to help educate clients, empowering them to approach their health plan confidently. Training is a powerful tool in transforming the body and mind, and Erin loves helping others harness that inner strength.
When she's not working with clients, you can find her hiking somewhere in the Pacific Northwest, taking weekend trips to new places, and having backyard BBQ's with her family.
Credentials and certifications:
National Academy of Sports Medicine
PN1 - in progress
Sophia
Sophia, a former volleyball and track athlete, is a strength and conditioning coach specializing in the development of young athletes and women's strength training. Sophia helps each of her clients unearth their strength and crush their goals. During your sessions you will laugh and work hard (and maybe even cry :-)), and leave with a sense of of accomplishment in knowing you are one step closer to achieving your goals.
"My coaches changed the trajectory of my life - as an athlete, and in my personal life - and now, that's what I hope to be able to do with my clients."
Don't be fooled by the ever-present smile, her favorite mantra she instills in her clients is: "No one outworks you". Effort is one factor that is within everyone's control, and it's the backbone of her training, lifestyle, and nutrition philosophy.
She enjoys powerlifting and CrossFit competitions.
Credentials and certifications:
National Academy of Sports Medicine
Certified Personal Trainer
Performance Enhancement Specialist
Corrective Exercise Specialist - in progress
Stanford Exercise Science certification- in progress
Working Against Gravity Nutrition Coaching
Laura
Laura has been helping people get strong and fit in the NW since 2012 Starting her career at one of the local big box gyms she quickly learned how to work with variety of people and body types that find gyms intimidating and uncomfortable. She enjoys working with clients who find gyms intimidating, and older populations.
Laura brings her own personal experience overcoming weight loss when working with clients who have had challenges losing weight and her compassionate approach makes many clients feel at ease while training with her.
Growing up as a competitive hunter/jumper gave Laura an early appreciation for health and fitness that carried forward in later years. She enjoys hiking all over the the Pacific Northwest and spending time with her family.
Credentials and certifications:
NPTI -National Personal Training Inst.
ACSM - American College of Sports Medicine
Cross Fit Level 1
Functional Movement Screening