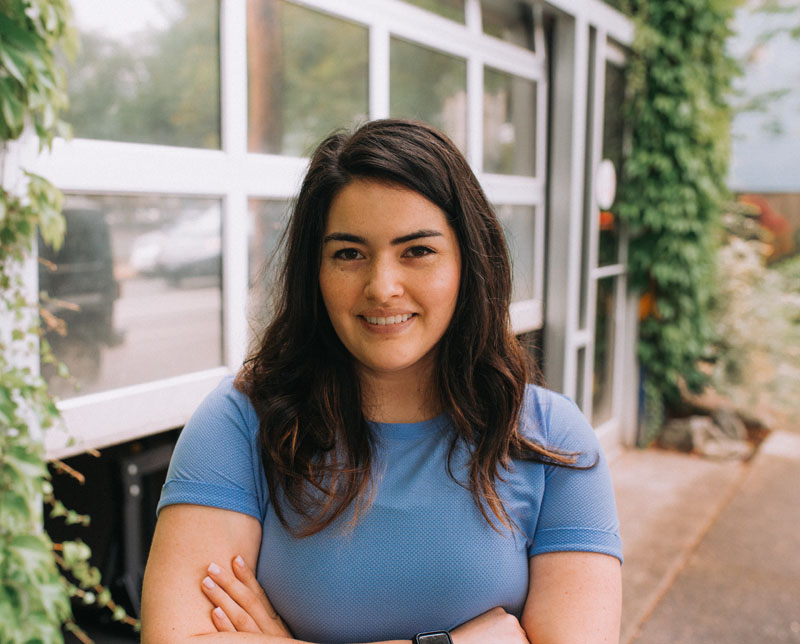 she is a graduate from Oregon State University where she achieved her B.S. in Exercise and Sports Science with an emphasis on fitness and nutrition. Throughout the years Carly has enjoyed working with a variety of populations helping them to lead healthier and happier lifestyles. She specializes in strength training, corrective exercise for rehabilitation of injuries, and pre and postnatal exercise.
Because of her own triumphs and struggles with weight loss she has dedicated her time to understanding the most effective method for not only weight loss but quality of life. She has a passion for helping clients improve their strength and mobility in order to achieve pain free movement so they can pursue the activities that make them happier inside/outside the gym.
Carly is certified as a Fit for Birth Pre/Post-natal Corrective Exercise Professional. She also holds a personal training certification from the National Strength and Conditioning Association (NSCA). Carly has helped many women improve and maintain their level of fitness and strength during their pregnancy so they have a better experience and come back stronger post pregnancy.
When she's not in the gym, Carly can be found playing with her English bull dog, Theo and in the kitchen experimenting with nutritious recipes.