Team ENERGY consists of 14 trainers! Collectively, we have some of the brightest and most talented trainers in all of Portland with decades of experience. I'm confident we can match you with the appropriate trainer to meet your needs and get you to your fitness goals. Contact us today so we can get you started on the path to a better, stronger you!
Gordon Bell
(owner/lead trainer)
Gordon is the owner and lead trainer at Energy Fitness. He founded Energy Fitness 10 years ago after a successful career at a big box gym and before that working in the high tech sector. His vision was to help clients improve their health and fitness by creating an atmosphere dedicated to training and healing with a friendly open environment. Gordon's training style and approach is metaphysical -  believing it is just as important to train your body physically as it is to train and focus the mind!  Fitness is a balance between the two aspects. You will not only feel more ENERGY, but feel happier and be more motivated and focused to deal with "life" outside the gym.   Release stress and get fit, it's that simple.
In addition, Rehabilitation and "Pre habilitation" is a key component for his training style – training clients to prevent injury and falls as well as healing them from past injury from sport or trauma. He thrives on helping clients overcome their physical limitations in order to become more functional and happy. Gordon has participated in recreational and competitive sports his whole life and has battled back from many injuries .  He's personally rehabilitated his own shoulder (rotator contusion), back (bulged discs) and knee (3 ACL tears) injuries successfully and helped many clients improve and strengthen their bodies through his training methods.
Credentials and certifications:
B.S. in Journalism and Political Science, University of Oregon 1997
NASM (National Association of Sports Medicine);
NCSF (National Council of Strength and Fitness);
IFPA (International Fitness Professional Association)
Dana Crosby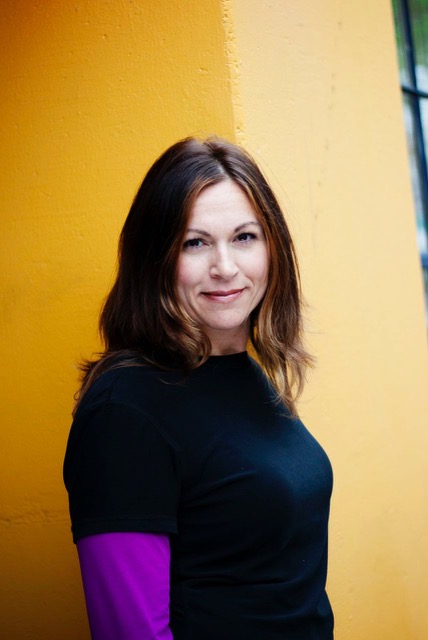 Dana is one of our most decorated and sought after trainers at our studio.  She has many years of experience in the personal training field with a strong grasp of the human anatomy.  As a competitive swimmer and avid cyclist, Dana has trained and rehabbed through many sports injuries and thus has extensive knowledge with rehabilitation of the shoulder, back and hips. She enjoys helping clients with their weight loss/nutritional goals and can help with specific dietary needs associated with that goal.  Dana is one of the more professional and delightful people that you could hire as a trainer. She has a great demeanor and we are fortunate to have her.
When Dana isn't training clients, she enjoys spending time with her family, loves gardening and doing needlepoint creations.
Jared Sanders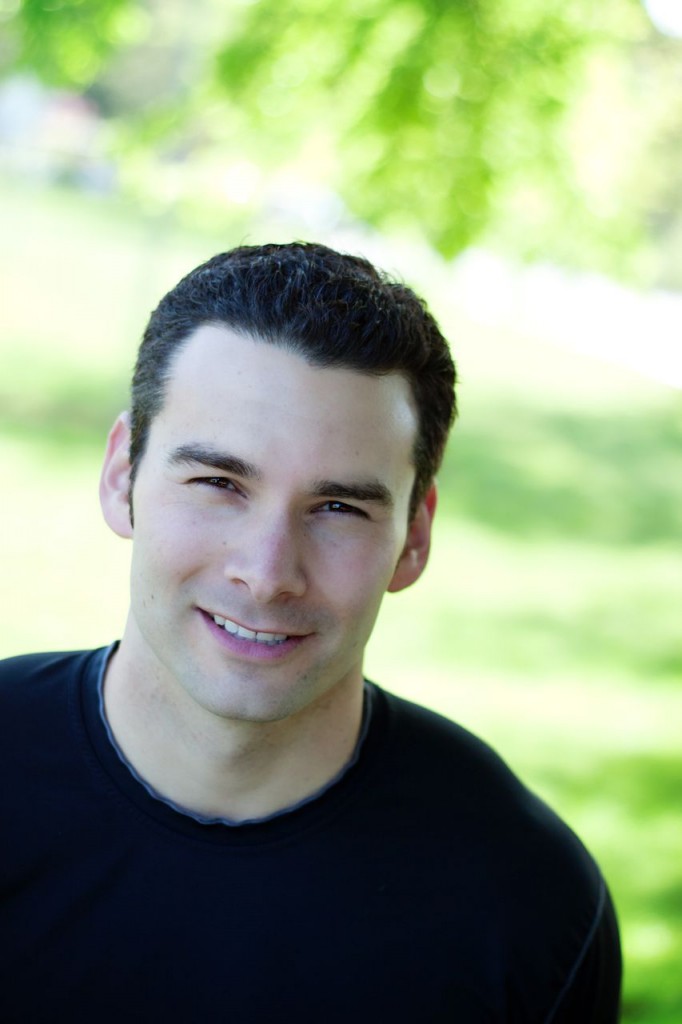 Jared has been a trainer for over 10 years and has had a longstanding passion for fitness.  He competed in Division 1 collegiate level baseball at Oregon State University for 3 years and was subsequently drafted by Major League Baseball's Cincinnati Reds where he chased his dreams to become a Professional baseball player.  Unfortunately Jared's career came to an early end due to multiple injuries (hamstring and shoulder) but it led him directly to helping others achieve their fitness goals because of the immense knowledge sustained from competing at the highest level of athletics. His experience and rehabilitation from injuries changed his focus into a philosophy/passion for a career in personal training.  Jared's been able to teach and train clients so that they are stronger and healthier than ever!
Over the course of his personal training career he's been able to help people with rehabilitation of shoulders, weight loss, muscle gain, definition, balance and range of motion.
Pono Kaimuloa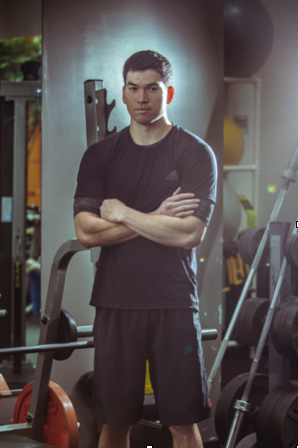 Pono has been a certified personal trainer for 6 years. He's got vast amount of experience training clients in all age groups and fitness levels. His specialty focus is in teaching boxing and running clients through high intensity interval training (HIIT) and strength training programs. Originally from Honolulu, Hawaii Pono moved to Portland to complete a Bachelor's of Science degree from Portland State University.
Rajiv Harry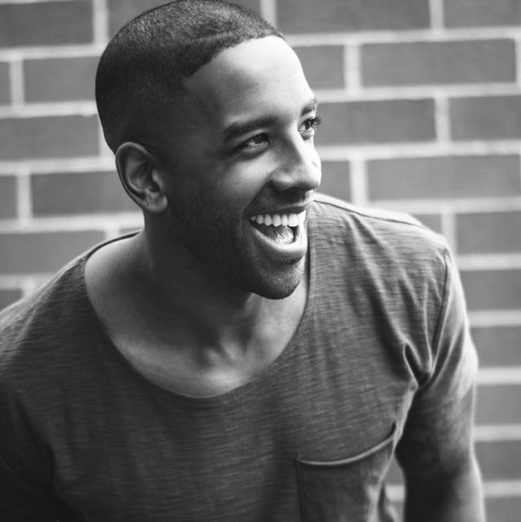 Rajiv is our local boy. Born and raised in here in Portland and a 3-star sport graduate from Wilson High School 2003, his path has taken him all over and when he landed at Energy Fitness in 2015, we couldn't have been happier to have him. Rajiv's demeanor is laser focus and professional at all times, and he is perhaps the most disciplined trainer we have when it comes to nutrition.  His diet is absurdly clean and he's a model to his clients because of such dedication. If his physique and nutritional expertise doesn't convince you, then his smile is guaranteed to win you over.
Rajiv specializes in muscular strength and development, athletic/sport specific conditioning, body fat loss, nutritional counseling, and has a deep passion for helping others achieve the love he has for pure fitness.  When he's not training clients or modeling for Nike, he's preparing his own body to compete in any number of the regional "Men's Physique" contests, where he recently took 1st place in the 2016 Cascadia Cup.
Nathan Coldham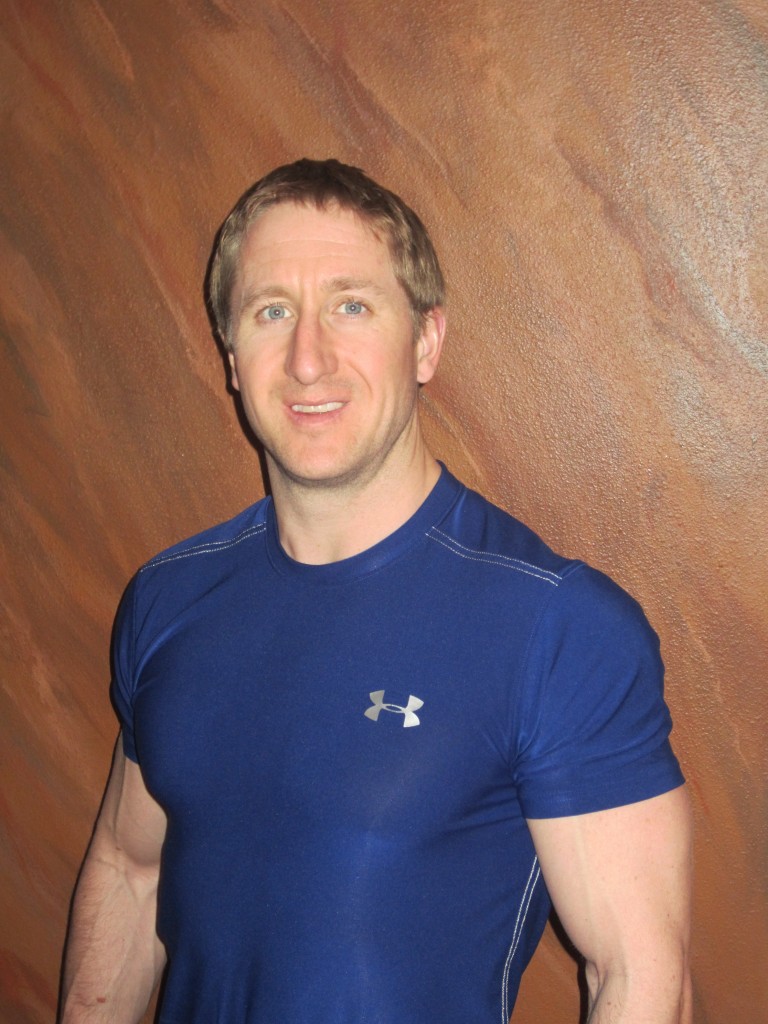 Originally from Surry, England (United Kingdom) which is just south of London, Nathan is a certified ISSA Personal Trainer and Specialist in Fitness Nutrition. Before landing in Portland, Oregon in 2013, he traveled extensively around the world teaching and working as a Scuba Diving Instructor. Some of the places Nathan has been fortunate to live and work in include Australia, Asia, Bermuda, British Virgin Islands, Grand Cayman, and Turks & Caicos to name a few.
Nathan's experience with diverse people with different abilities and goals has given him an understanding of developing personalized programs for clients to be successful. Nathan enjoys all aspects of physical fitness and likes to challenge himself on a daily basis. His passion lies in resistance training utilizing barbells and dumbbells to gain effective results, but he believes in a good resistance and cardio program to improve a healthier balanced lifestyle and physique. His passion, patience, thoroughness and knowledge shines in everything he teaches. Nathan can surely help you achieve your full fitness and nutritional potential.
Vincent Parks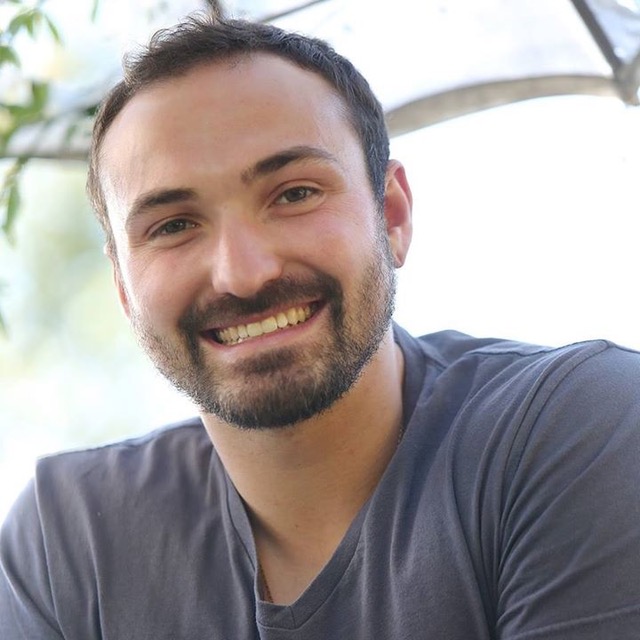 Don't be fooled by his age, while he may be one of our youngest trainers, Vincent's demeanor is one of wisdom and patience that usually is seen in our more veteran trainers.  His former competitive streak in semi-pro football and bodybuilding gave him an early introduction to weight training, but his character and passion for helping others led him to seek ways to train clients toward functional movement and rehabilitation.
As such, Vincent trains with a balance of therapy and strength. His ability to help find and assess imbalances in the framework of the body is part of what makes his training so successful. Vincent has developed a training technique that's been extremely successful helping his clients overcome injury and get strong at the same time.
He also has a strong background in kineseo taping ("Rock Tape").
Alisa Fairbanks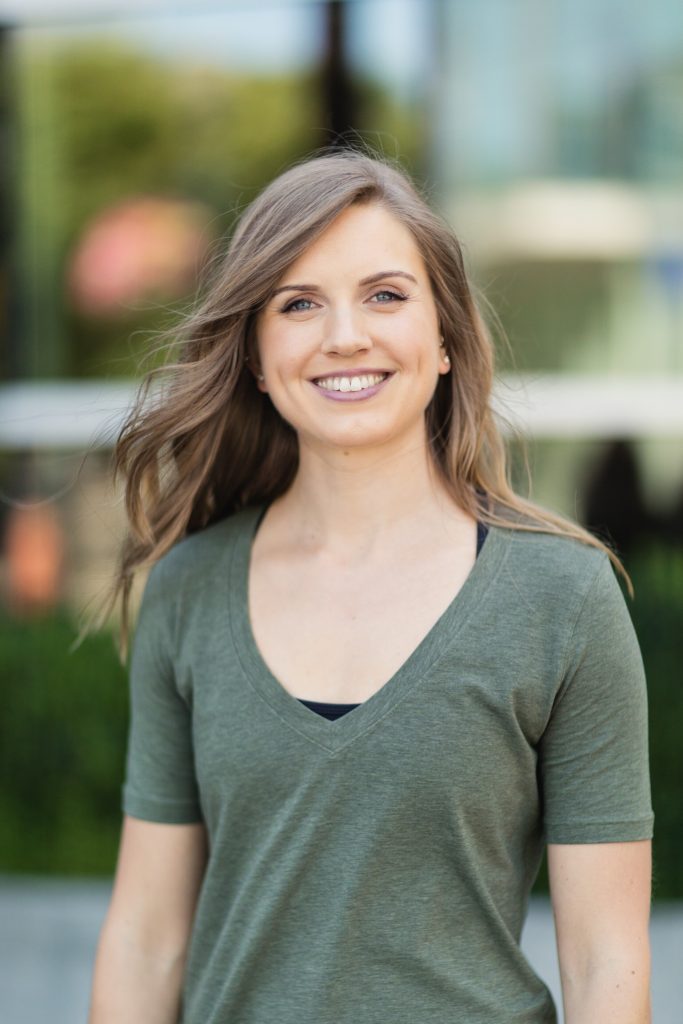 Alisa is a proponent of living, moving and eating well. As a trainer, she educates clients on all the components of an optimal lifestyle: sleep, movement, nutrition and stress-management. Additionally, she helps clients shift their perspective, focus on the positives and live better, overall. Alisa also strives to continuously be better in her own body, mind and life, and does so through continued education, self-studies, working with clients and practice. She is passionate about applying and sharing these great tools with others.
Alisa grew up as a dancer and became greatly interested in all things health and fitness during early college. After graduating from Michigan State University with a BA in Communication, she moved to Portland in pursuit of adventure and job satisfaction. Further education in a field that inspired her, led her to Portland Community College's Fitness Technology Program. Since then, she has sought out numerous workshops, seminars, and certifications with many experts in the field. Alisa emphasizes strength training, functional exercise, conditioning, mobility and other restorative therapies.
CERTIFICATIONS:
DVRT Level 1 certified
Yoga Tune Up® Level 1 teacher
Animal Flow Level 1 coach
NeuroKinetic Therapy Level 1 certified
Precision Nutrition Level 1
Jesse Fairbanks
Jesse is a health and fitness coach with more than a decade of experience working in the health and fitness industry. Moving to Portland in 1999 from Michigan, he literally jumped on the bandwagon to pursue dreams of bigger, better and different. For him, this meant doing what he loved professionally in health, fitness, strength and conditioning.
As a coach, Jesse specializes in human performance and fitness life-styling, and offers a highly personalized and holistic approach. He believes that living a fitness lifestyle is about adopting a nutritious movement practice that suits an individual's reasons to be fit. His training system is elaborate and centers around eliminating pain, removing imbalances and restoring movement to help an individual live better today and tomorrow.
Scott Hollinger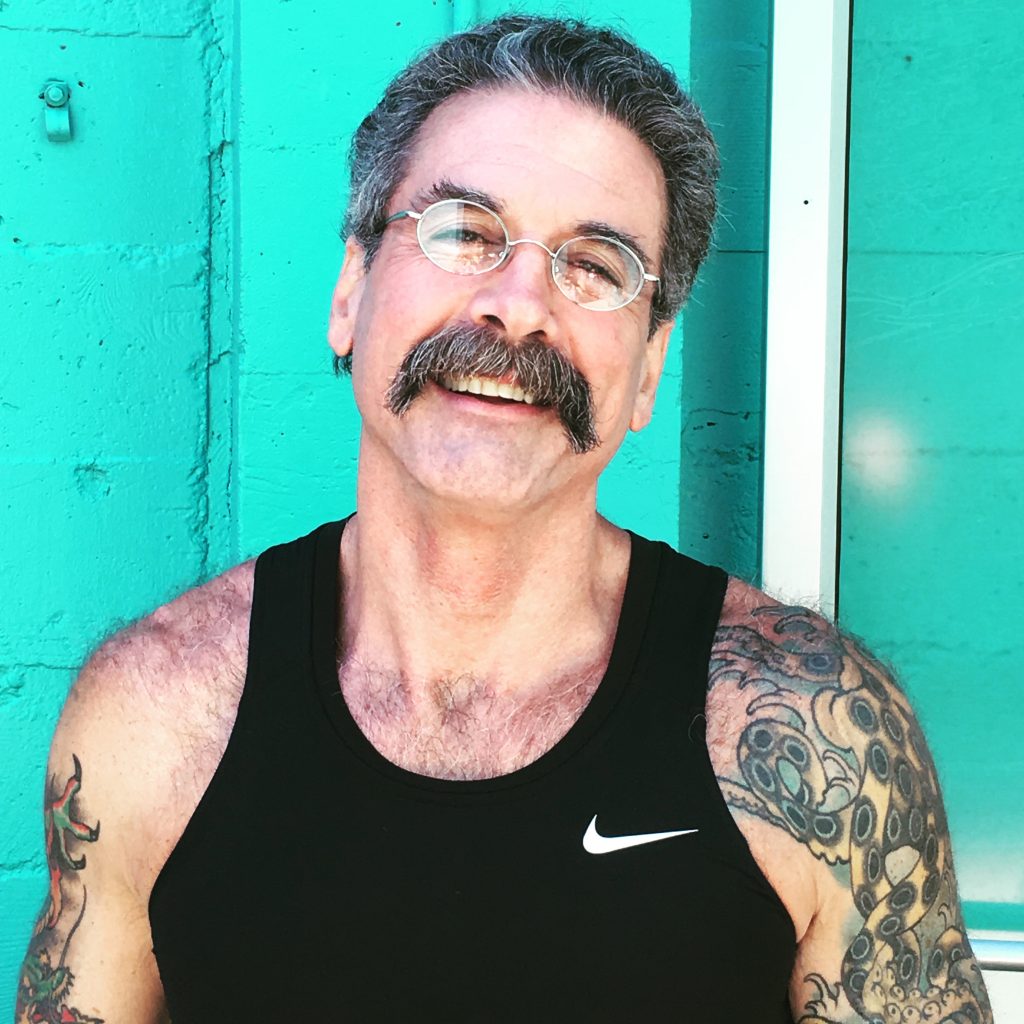 Scott moved from Pennsylvania to Portland in July of 2014 and began work as a personal trainer at Energy Fitness in May of 2015. Scott's educational background includes a B.S. degree in Environmental Biology and a M.F.T. degree in marital and family therapy. He earned his NASM personal trainer certification in February of 2015. Prior to his work as a trainer, Scott's professional background includes 32 years as the owner of a technical publications firm, an LMFT (licensed marital and family therapist), and a college professor at York College of Pennsylvania. He still maintains a private therapy practice out of his home.
Scott's fitness journey began when he bought his first weight bench and set of weights with the birth of his daughter. This sparked a life-long commitment to personal fitness and nutrition. Throughout his life, Scott has trained in many different modalities of fitness: including resistance, core, balance, and plyometric training, as well as yoga and Budokon. He has been heavily influenced high intensity styles of training which he practiced for several years and which he uses to in his practice today.
Scott's educational background in psychology and relationships is especially helpful with his clients' motivational and psychological relationship toward personal fitness.
Outside of the gym Scott has enjoyed hiking, camping, road biking, mountain biking, and long camping road trips with his wife of 37 years. He has two adult children who live in Brooklyn, NY and Key West, FL. He especially enjoys time with his children since the occasions for the whole family to be together are rare.
Mike Chalfin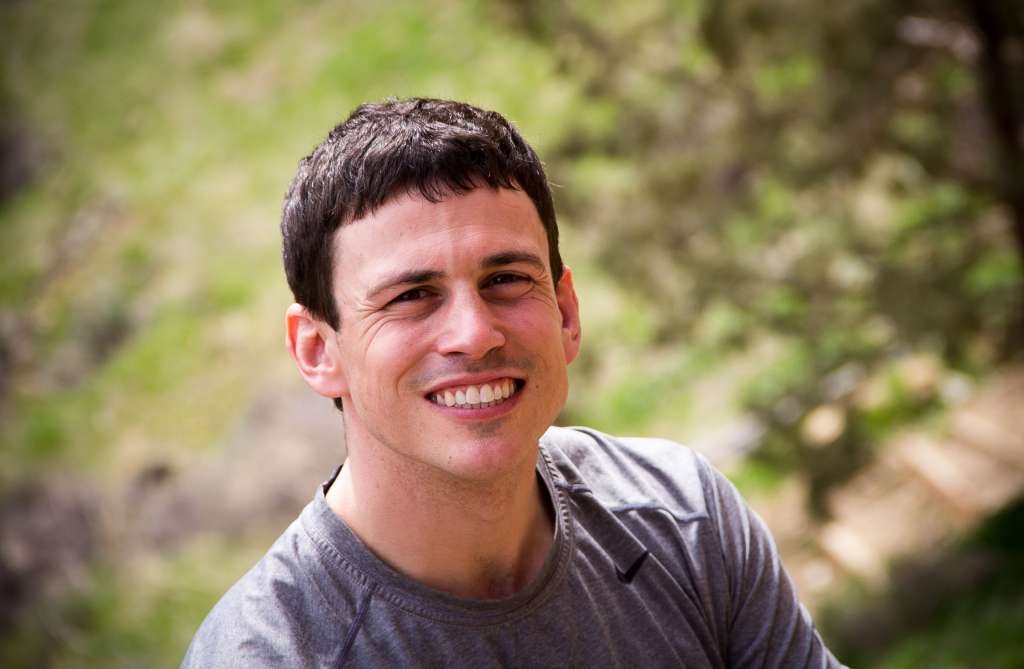 Mike Chalfin has been a competitive athlete for most of his life. Born and raised in California, Mike moved north to the University of Oregon, where he wrestled competitively as a NCAA Division I athlete and graduated with a degree in Sociology. As with many athletes, Mike found he was suffering from numerous physical ailments as a result of his athletic career.  With poor results from physical therapy, he figured his ailments were simply 'a part of life.' It wasn't until Mike's two-year service as a Peace Corps volunteer in the Kyrgyz Republic when he found a book on Pilates that he finally found relief for his aches and pains.  Given his living conditions and lack of fitness equipment in the remote country, Mike learned the basic techniques of Pilates and has been practicing ever since.
Mike is a Certified Pilates Instructor and Personal Trainer.  He has successfully completed the BASI Comprehensive Teacher Training Course and is a graduate of the California Healing Arts College's Personal Training Program in West Los Angeles.  With a foundation in Pilates, Mike is able to pursue the activities he once thought he would not be able to do.  Mike enjoys surfing, competing in triathlons, trail running, rock climbing, and coaching youth wrestling.
Blake Martin
Growing up with athletic parents and a mother who was a registered dietitian, fitness and nutrition were always part of Blake's life. As a college and lifelong athlete , Blake realized that fitness was his passion. As such he has dedicated his life toward helping others reach their physical goals and empower them with improved fitness, strength and self-confidence. Blake is a caring and devoted father and family man. His positive attitude is infectious and he's always willing to lend a helping hand to give clients and friends that extra motivation they need.
Blake holds certifications from NASM (National Association of Sports Medicine) and CROSSFIT Level 1. He enjoys implementing tactics such as core development and the HIIT (High Intensity Interval Training) method that gets his clients seeing results quickly.
Aaron Anderson
Aaron comes to Energy Fitness following a passion for helping others feel better both physically and mentally. After a successful path in Division 1 collegiate athletics and a brief stint in the mental health field, Aaron followed his passion for helping others and made the transition to personal training.
Aaron utilizes a combination of manual resistance, timed sets, and traditional repetition based workouts to get his clients the best results possible. Aaron has a background in HIT training, which helps protect joints and improve mobility while also optimizing strength. He has worked with clients of all ability and mobility levels; including those with spinal injuries, hip replacements and fused vertebrae. Aaron is truly invested in the physical and emotional well-being of his clients, and pulls from his experience as a former mental health specialist with Providence Hospitals, when interacting with and coaching his clients.
Aaron enjoys traveling, backpacking and anything high speed and high thrill. In this same vein, Aaron has played sports his entire life. He last played water polo at Oregon State University, where he graduated with a Bachelor's of Science in Psychology.
Certifications:
B.S. Psychology – Oregon State
ACSM CPT 
ACSM Group Training Instructor 
Functional Movement Screen Level 1